2017 Top 10 Most Popular Articles from China Business Knowledge @ CUHK
Shen, Hao(沈浩), Zhang, Meng(張萌), Gu, Zhaoyang(顧朝陽), Wu, Donghui(吳東輝), Hu, Maggie Rong(胡榮), Li, Wendong(李文東), Zhang, Wenrui(張文瑞), Lau, Dora Chi-sun(劉芷申), Yang, George Yong(楊勇), Cao, Ying(曹穎)
From technology, diversity and genetic influence to China's economy and property investment, here are this year's top 10 most popular feature articles based on research done by CUHK Business School
By China Business Knowledge @ CUHK
1. Can Touch Screens Make You Choose Unhealthy Food? (with animated video)
Prof. Shen Hao and Prof. Zhang Meng, Department of Marketing
While we are enjoying the convenience brought by technology, have we thought about how the digital world has really changed our lives, and our food choices?
2. Nostalgia Makes Us More Patient
Prof. Robert S. Wyer, Department of Marketing
Want to make customers more willing to wait for your service? Create a nostalgic experience for them
3. The Economic Benefits of Women on IPO Firm Boards
Prof. Paul B. McGuinness, Department of Finance
How female board presence and family linkage shape long-run stock and financial returns in Hong Kong IPO firms
4. The Visible Hand in China's Economy: How Political Forces Shape Cost Behavior in Chinese Firms
Prof. Wu Donghui and Prof. Gu Zhaoyang, School of Accountancy
The study is the first to look at how political incentives motivate Chinese officials to intervene in the operation of SOEs
5. Melting Pot or Salad Bowl: How Cultural Background Affects an Immigrant's Property Investments?
Prof. Maggie Hu Rong, School of Hotel and Tourism Management and Department of Finance
Culture has a significant effect on our experiences and behaviors, as well as our decisions on property investments
6. Why Do Some People Switch Jobs More Frequently Than Others? The Interplay of Genetic and Environment Influences on Job Satisfaction
Prof. Li Wendong, Department of Management
While some of us are happy to stay in our jobs for life, others find it hard to stick to even one. What makes us feel satisfied with our jobs? Is it the environment or it is us?
7. The Effect of Individual Auditors on Audit Quality: Evidence from China
Prof. Wu Donghui, School of Accountancy
The importance of individual auditors in determining audit quality has received increasing attention in recent years. The study reveals details of the effect
8. How Trust Affects a Country's Economic Growth through Innovation
Prof. Zhang Wenrui, Department of Finance
How does trust influence a country's economic growth? What is the relation between social trust and innovation development?
9. What Does Diversity Mean to Chinese Employees?
Prof. Dora Lau, Department of Management
In Western technology industry, diversity is seen as a way to promote innovation. What does diversity mean to Chinese companies and how diversified are they?
10. How Beauty Influences Financial Forecast Performance
Prof. George Yang and Prof. Cao Ying, School of Accountancy
In China's financial industry, good looks can bring easier access to critical information and more accurate forecast performance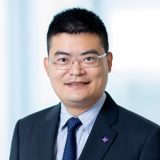 Shen, Hao(沈浩)
Professor
Director, MSc Programme in Marketing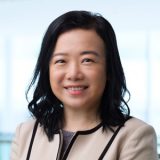 Zhang, Meng(張萌)
Professor
Associate Dean (Teaching and Learning)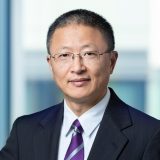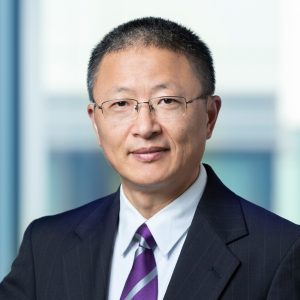 Gu, Zhaoyang(顧朝陽)
Professor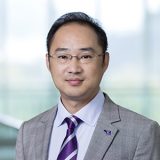 Wu, Donghui(吳東輝)
Professor
Director, Centre for Institutions and Governance
Director, Executive Master of Professional Accountancy Programme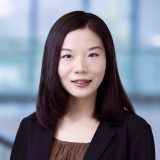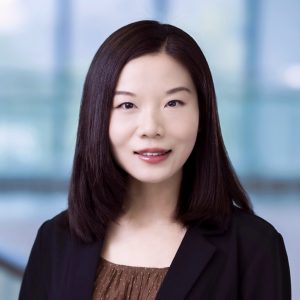 Hu, Maggie Rong(胡榮)
Assistant Professor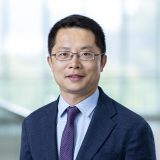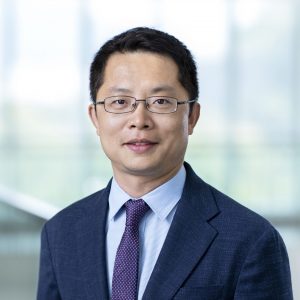 Li, Wendong(李文東)
Associate Professor
Coordinator, MPhil-PhD programme in Management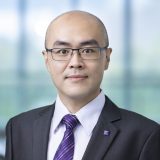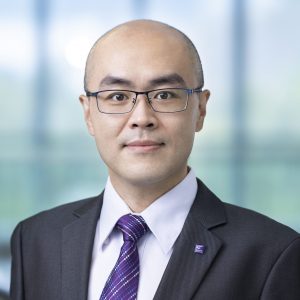 Zhang, Wenrui(張文瑞)
Associate Professor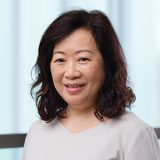 Lau, Dora Chi-sun(劉芷申)
Associate Professor (Teaching)
Director, MSc in Management Programme
Associate Director, Center for Entrepreneurship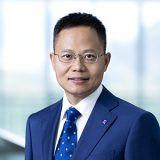 Yang, George Yong(楊勇)
Professor
Director, School of Accountancy
Outstanding Fellow of the Faculty of Business Administration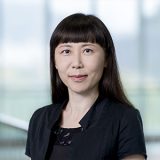 Cao, Ying(曹穎)
Associate Professor