A Lofty Goal in China
While corporate social responsibility is a relatively well-established practice in the west, its development in China has been sporadic and disparate among different sectors
By Louisa Wah Hansen
The concept of Corporate Social Responsibility (CSR) is not entirely new in China. It sprouted in the mid-1990s as a number of export-oriented companies began to pay attention to compliance with international codes of conduct in order to be accepted in the global supply chain. That actually preceded the time when CSR became a buzzword and appeared on Multinational Corporations' (MNC) radars as a result of some high-profile supply-chain "sweatshop" scandals.
That said, both scholars and business practitioners are of the unanimous view that it is still in a relatively early stage of development in China.
Just how far have Chinese enterprises gone in understanding the true spirit of CSR and putting it in into practice? How do their efforts stack up against their counterparts in the West, where CSR has evolved from simply "doing good" to being a key element in companies' management strategy?
Looking Good from Above
On a high level, public awareness of CSR has undeniably risen in recent years, and its application has broadened to an unprecedented scope today.
Prof. Liu Mingkang, honorary professor of CUHK Business School and former chairman of the China Banking Regulatory Commission, told the audience at the 7th annual CSR Conference organized by CUHK MBA students: "The nature of the debate over CSR has changed over the past several years, making its significance much wider and deeper."
He highlighted that in China, the 18th Communist Party Congress listed "environmental civilization" at the core of its agenda. As such, he said that CSR now covers a much wider area in China than before. It encompasses such issues as climate change, efficient use of resources, life cycle assessment, bidding criteria and biodiversity. This adds to the previous focus on human rights, employment and industrial relations, environmental protection, anti-bribery and anti-corruption, consumer protection, sustainable innovation, intellectual property rights and fair competition.
Moving Beyond Philanthropy
While many enterprises, including state-owned enterprises (SOEs), have responded to the increased public awareness and market demand by engaging in CSR programs, for the majority of Chinese companies, CSR is still equivalent to corporate philanthropy and there is some catching up to do if they were to live up to the public's raised expectations of a truly responsible corporate citizen.
"If you do a keyword search in Chinese on the popular news search engine Baidu News, you would still find tens of thousands of articles showing what good deeds companies have done and how much money they have donated each year," says Brian Ho, founder of Guangzhou-based CSR Council, a consultancy specializing in CSR in China.
Ho notes that public awareness is rising, and people are increasingly talking about CSR in terms of environmental protection, fair treatment of labor and so on. "Whether companies—especially the local private companies—are recognizing the demand of the public is another issue," he says.
In any case, Ho is optimistic about the development of CSR in China. He notes that multinational companies from the West, some suppliers for international buyers and certain state-owned enterprises have already been moving away from philanthropy to something deeper after having looked into CSR for a while—things like transparency, supply chain management and more.
Brigit Fung, a Hong Kong-based CSR practitioner, an alumni of CUHK MBA Program and chair of the 2009 CSR Conference, observes that some Chinese companies that have been doing volunteer work beyond donating money, have now started to made a shift from supporting random causes to aligning their efforts with their core competencies.
Ho and Fung joined Reggie Arredondo, CUHK MBA student and president of the CSR Conference mentioned above, in a recent CBK@CUHK roundtable discussion.
Arredondo recalls that the experts at the CSR Conference cited many examples of how multinational corporations (e.g. Shangri-La and MTR Corp in Hong Kong) cooperate with Chinese companies to develop supply chains that are CSR compliant.
What Hinders CSR Progress in China?
Although CSR in China is generally headed in the right direction, it would be fair to say that today, only a minority of enterprises in China truly understand and incorporate CSR as an intrinsic part of their business strategies, treating it as an ally in promoting not just their company image and reputation but also a central factor contributing to sustainable profitability and business growth.
For those who have jumped on the CSR bandwagon, there is still much room for improvement. Fung has seen quite a number of CSR reports published by SOEs in the Shanghai Pudong area. These enterprises are required by law to publish CSR reports. She finds it interesting that they all seem to emphasize the ideal of "social harmony"— something pushed by the Chinese government.
Another example is the Shenzhen Stock Exchange, which has a guideline for listed companies on the disclosure of their CSR performance. Ho observes: "If you look at the reports by those listed companies, the quality varies. Some of them have only two pages." They also tend to choose random causes to sponsor and support. "For me, it's really difficult to name one company that is really doing a good job."
What is holding Chinese firms back from becoming more mature in their CSR development?
According to Arredondo, it is very difficult to convince high-level business people that there is a connection between CSR and revenue generation.
"Many people think that CSR is something they have to do because the market demands it and it's an investment. What is not understood is that actually there are studies (published on Bloomberg and Harvard Business Review) that since 1992 until 2010, the performance of CSR companies has been superior to that of non-CSR companies. So if you invested $1 in a company that is on the CSR Index of companies, you would now have $23, as opposed to $15 for non-CSR companies. So, it's not about filling market demand or doing it differently from others. No, it's about future management. It's management strategy," he says.
Compliance vs. Win-Win Thinking
Whether business leaders see the connection between CSR and profitability in the long run actually plays an important role in how successful their CSR strategy would turn out to be and how that helps to improve business performance.
It is this mindset, or attitude, that was the subject of a study entitled "Do employees engage in CSR in the Chinese context? A regulatory focus perspective" conducted by a group of researchers in Hong Kong, including Pro. Irene Chow in the Department of Marketing at CUHK Business School, and her collaborators at Hang Seng Management College and City University of Hong Kong.
The researchers surveyed more than 400 business managers in 15 corporations in Harbin, the 10th largest city in China. These business leaders engage their companies in CSR activities based on two different set of motivations. One is "prevention-focused," which means the managers interpret CSR as "cost-inducing and superfluous" activities. They may fear that CSR puts the organization at an economic disadvantage but still choose to engage in it due to the need for compliance and prevention of regulatory troubles. The other is "promotion-focused," which means the managers believe the explicit costs of CSR are minimal and that their firms may actually benefit from socially responsible actions in terms of employee morale and productivity.
The study concludes that a "promotion focus" leads to a positive impact on the outcome of CSR initiatives as the managers are eager to pursue the goals of CSR, whereas a "prevention focus" evokes a negative impact as they rely on duty and obligation to maintain defensive strategies on CSR. "Corporations, especially those in the Chinese context where corporate leaders play an important role in shaping organizational cultures, should appraise corporate leaders' regulatory focus orientations, because a promotion focus exhibits a positive impact on a firm's performance whereas a prevention focus exhibits a negative impact on a firm's performance," wrote the study's authors.
Future Outlook
Looking ahead, the biggest hurdle that could hinder the development of CSR in China is the enforcement of law. In a society where business competition is keen and most companies manage to get ahead without regard for ethical behavior, let alone CSR, there would be little incentive for enterprises — especially SMEs — to embrace CSR wholeheartedly.
Despite this and many other obstacles, the younger generation may very well become a promising force that turns the loft ideal of CSR into reality.
"The younger generation in China are looking for CSR companies to work for," Fung points out. "They have a really high level of involvement in CSR activities. So when trying to join a company, they do tend to choose [those with CSR programs.]"
"In the future, we'll have an optimized supply chain [built on socially responsible principles,] just because it is also more profitable," Arredondo says. "And you'll have a new management generation [who cares about such principles.] I see that my colleagues are all aware that there is business to be done [built on socially responsible principles], and they want to be managers like that."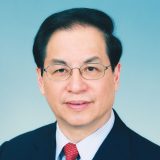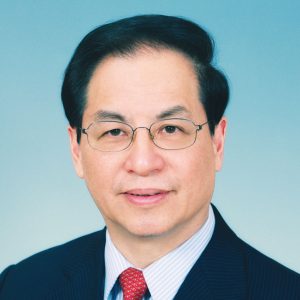 Liu, Mingkang(劉明康)
Honorary Professor of CUHK Business School
BCT Distinghished Research Fellow, Institute of Global Economics and Finance