China Business Knowledge @ CUHK Luncheon Series: The Future Destination for Entrepreneurs – Hong Kong x Shenzhen
Au, Kevin Yuk-fai(區玉輝), Chan, Kalok(陳家樂)
Prof. Kevin Au of CUHK Business School and CUHK alumnus Ms. Crystal Hung share their insights on entrepreneurship at the inaugural talk of China Business Knowledge @ CUHK Luncheon Series
By China Business Knowledge @ CUHK
Entitled The Future Destination for Entrepreneurs – Hong Kong x Shenzhen, the inaugural talk of China Business Knowledge @ CUHK Luncheon Series was held with full house at CUHK Business School Town Centre on 28 September 2017.
During the seminar, Prof. Kevin Au, Associate Professor of the Department of Management and Associate Director of Center for Entrepreneurship at CUHK Business School, shared his recent research report, outlining the staggering increase in entrepreneurial activities in Hong Kong and Shenzhen from 2009 to 2016. The report is part of the Global Entrepreneurship Monitor 2016. He also shared how entrepreneurs in Hong Kong and Shenzhen can work together to create a sustainable environment for both cities and economies.
Reflecting on her own experience, Ms. Crystal Hung, CUHK alumna and a young entrepreneur, shared with the audience how she built her two businesses, Chocolat-ier and Spa Formula Ltd., and how she overcame her many challenges along the way.
The talk attracted over 60 enthusiastic participants, including business professionals, CUHK alumni and students, as well as the media. Particpants found the topic highly relevant to their work and they greatly appreciated the wealth of knowledge offered by the two speakers.
Dean Kalok Chan who officiated the inauguration said: "CUHK Business School's faculty members have produced influential research in a wide range of areas with the potential to generate fruitful discussions on important business and economic issues specific to the region. We are proud to launch these luncheon series as a platform to offer researchers the opporunity to collaborate globally and gain better access to industries, so that our collective knowledge can make a bigger impact in and outside Asia".
China Business Knowledge @ CUHK is the knowledge platform of CUHK Business School. It showcases top-notch research by the faculty at CUHK Business School and offers thought leadership and insights into the ongoing developments and modern business environment of China and the world.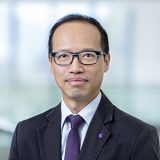 Au, Kevin Yuk-fai(區玉輝)
Associate Professor
Director, Centre for Entrepreneurship
Director, Centre for Family Business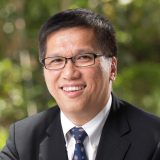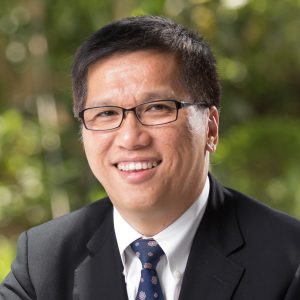 Chan, Kalok(陳家樂)
Wei Lun Professor of Finance
Chairman, Department of Finance