China Business Knowledge @ CUHK Luncheon Series: The Myth of Leadership
CUHK experts share how being a leader is a mixed blessing and why empowerment is an important quality of a good leader
By China Business Knowledge @ CUHK
Leadership is a hot topic in the business world. We often think it is only natural for people to aspire to become leaders. As the proverb goes, "only a bad soldier doesn't dream of being a general". However, in the eighth talk of the Chinese Business Knowledge@CUHK Luncheon Series: The Myth of Leadership, both speakers offered great insights into the pros and cons of leadership and the ongoing lessons for leaders themselves to learn.
Prof. Li Wendong, Assistant Professor of the Department of Management at The Chinese University of Hong Kong (CUHK) Business School opened the talk with his innovative research study in the genetic influences and consequences on leadership role prediction and behaviours.
"People are interested in finding out whether there are [particular] genes for leadership, like the genes for success, and for cancer," Prof. Li said. "But thousands of years of evolution has proved that impossible – How could it be possible that there is only one, two or several genes responsible for leadership?"
In a study he conducted with his collaborators, they discovered the multiple effects of the dopamine transporter gene (DAT1) on leadership. He explained to the audience that this DAT1 gene is associated with various behavioural traits, and that the gene leads people to engage in breaking rules, which is a positive quality for leadership.
"Mild rule-breaking behaviours, such as skipping school, can actually benefit you to become a future leader. Why? Because those behaviours help you to push boundaries, to learn important knowledge. However, having this gene can also make you less likely to engage in self-regulation, meaning that you are less likely to persevere. This is a negative quality for leadership," Prof. Li said. "So, the total effect of this gene on leadership is unknown because there are two different paths underlying it."
Not only having this DAT1 gene is a mixed blessing in becoming a leader, Prof. Li also shared with the audience how being a leader could be good and bad for our health and wellbeing.
"Being a leader can give you a lot of job demands and at the same time a high level of job control. Both of them have positive and negative effects on your health and wellbeing. In my research, I'm trying to tell people that having one thing is not always good or always bad. The important thing is for us to balance the costs and benefits of being a leader," said Prof. Li.
Given the highly complex relationships between genetic makeup and leadership, he does not advocate using his research on genetic studies for recruitment selection purposes. However, he envisioned some kind of personalized organizations in future that can provide individualized treatments for employees in order to maximize human potentials.
Microsoft, the American multinational technology giant, seems to be doing exactly what Prof. Li has envisioned in nurturing its employees. In her sharing, Ms. Cally Chan, General Manager of Microsoft Hong Kong and Macau, shared with the audience Microsoft's mission and her personal leadership journey in the fast changing IT industry. Prior to joining Microsoft, Ms. Chan was Managing Director of HP Hong Kong and had worked for the company for 27 years.
"If you ask me what's the biggest decision I've ever made in my whole career, I'd say it's leaving HP to join Microsoft last year," Ms. Chan said. "I left because I wanted to make more impact on the community in my career life. I'm very drawn to Microsoft's mission, which is not just an interesting statement on the website but the principle that governs how we should work there.
The mission: "Empower every person and every organization on the planet to achieve more" has become her philosophy in leading her team. However, a career change is never smooth at the beginning. Ms. Chan shared her personal challenges when she first joined Microsoft and how the lesson about "Level 5 Leadership" taught by Prof. Andrew Chan Chi-fai in the CUHK EMBA programme helped her handle the challenges.
"When I joined Microsoft, I tried to adopt the traditional leadership style which is top down and and tell my team the key focus and what to prepare for me in the business review meeting. But when I asked them for their feedback on the meeting, they told me that they weren't happy," Ms. Chan said, adding that her team would like to have more opportunities to contribute more in the meeting.
Ms. Chan remembered her EMBA training in leadership that emphasizes in empowering the team. And she realized that she must adjust her leadership style to let her team shine, which is also part of the Microsoft culture.
"What we mean by empowerment is not just empowering our customers or partners, but also our employees. My learning is that the highest level of leadership is how you can provide the environment to empower your employees, to give them chances to release their potentials, and help them grow," said Ms. Chan.
In the digital era today, she highly recommends that women should join the IT industry because "now is the golden opportunity" for them to take up leadership roles in the traditionally male-dominated sector.
She also believes leaders have a unique status in the society which cannot be replaced by the advancement of technology, such as AI.
"Leadership is the combination of science and art. How we use empathy to understand different types of people and how we employ different approaches to empower people is not something that can be done by science," as she responded to a question from the audience.
"If I have to use one word to define leadership, I would use E2 – the first E stands for empowerment and the second E for empathy," she concluded.
The luncheon talk attracted over 40 participants from the business community, CUHK alumni and the media, who all contributed to a highly interactive Q&A session.
Don't miss our November luncheon talk on The Value of Green Living.
China Business Knowledge @ CUHK is the knowledge platform of CUHK Business School. It showcases top-notch research by the faculty at CUHK Business School and offers thought leadership and insights into the ongoing developments and modern business environment of China and the world.
To receive our monthly digests of feature articles based on our research, subscribe below.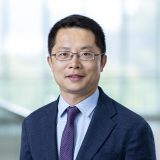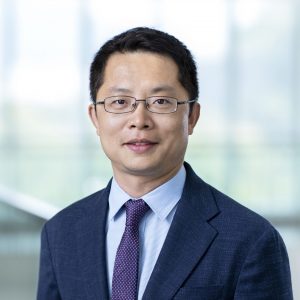 Li, Wendong(李文東)
Associate Professor
Coordinator, MPhil-PhD programme in Management