Leadership in Tune with the Times
By China Business Knowledge @ CUHK
With the rise of innovative corporations the likes of Facebook and Google, where employees enjoy a relatively equitable relationship with their supervisors, the younger generation of knowledge workers in the Digital Age is becoming more and more attracted to working for managers who exhibit certain behavioral traits that differ from the hierarchical and command-and-control style of leadership of the past, such as the paternalistic leadership style prevalent in the Chinese culture. What kind of leadership styles do we see in the workplace today and how is it different in Chinese organizations? Prof. Kenneth Law, Department in Management and Associate Dean (Research) at Chinese University of Hong Kong (CUHK) Business School, sheds light on this subject.
"Modern leaders need to pay more attention to the followers' perspective when interacting with them." – Prof. Kenneth Law
There many types of leaders in organizations. Business leaders like Bill Gates and Steve Jobs are considered hugely successful as they have inspired millions of people and changed the world with their visions. What makes a great leader?
Prof. Law: The trait approach of leadership has identified a huge amount of characteristics, called leader traits. These traits include courage, propensity to take risks, endurance and more. There is, however, no consensus on what the common and most important traits of great leaders are. . By contrast, the behavioral approach of leadership, which focuses on behaviors of leaders, has identified four dominant factors as the common "behaviors" of successful leaders. They are: idealized influence, inspirational motivation, individualized consideration and intellectual stimulation. These leaders are referred to as transformational leaders.
What other types of leadership can you identify in today's organizations?
Prof. Law: Besides transformational leadership, another dominant model of leadership in academic literature is leader-member exchange (LMX). Leaders are not just supervisors who drag their followers along to achieve organizational goals. Good leaders develop strong partnership relationships with their subordinates. They work hand-in-hand as a group to achieve organizational goals. In both of these two leadership models, the focus is on the joint relationships between leaders and their followers. A transformational leader is one who can intellectually stimulate his or her followers and take their individual characteristics into consideration. A leader high on the LMX is one who works as a partner with his or her subordinates for the benefit of the organization. There is also an upcoming leadership model called "servant leadership." The role of the leader under this theory is to help followers realize and develop their potential to the fullest.
From the point of view of Generation Y, who grew up in the Digital Age, what are the changes in their perception of leadership? How should companies adapt to their view?
Prof. Law: A major characteristic of Generation Y, or the Millennial Generation, is their low "power distance" and strong individualism. Modern leaders need to pay more attention to the followers' perspective when interacting with them. To adapt to the changing times, it's important for leaders to remember that the ultimate goal of human resources management is to recruit suitable employees using a rigorous selection process, and then motivate them by stimulating them to fully utilize their creativity to achieve organizational goals.
How is leadership in China's enterprises different from the rest of the world today?
Prof. Law: Globalization is the key concept of management now. The whole world is becoming a unified unit. I think scholars who try to argue that there are some strong cultural characteristics for leadership need to differentiate real cultural factors from economic development factors. Many of the phenomena we observe in China today do not actually originate from the Chinese culture, but from the economic and political stage of developments in the Chinese society.
Under the influence of globalization, how can Chinese leaders adapt to the new management trends and create new opportunities from them?
Prof. Law: Indeed, due to globalization, traditional Chinese culture does not seem to exert a strong influence on the younger generation in China anymore. I would suggest managers to take a deeper look at the general needs of employees nowadays—needs that are not specific to the Chinese culture. The Millennial Generation exhibits clear differences from the older generation, to which many mangers belong. It is more important to look at their intrinsic needs when guiding them to achieve organizational goals. For example, the Millennial have a much stronger need to be respected and require more room for their personal life after work. Personally, I do not see any explicit differences between being a leader of Chinese employees and of Western employees. In fact, my view is that Taiwanese employees have even stronger traditional Chinese values than mainland employees. As a result, Chinese leadership styles, such as paternalistic leadership, may have more room to work in Taiwan. Chinese employees in the mainland may not behave the same way as Western employees due to the stage of economic and political development there. But I believe they will catch up very soon under the strong pressure of globalization.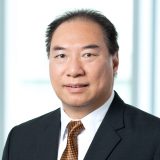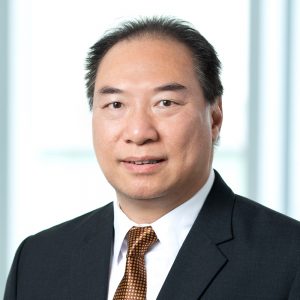 Law, Kenneth S.(羅勝強)
Professor
Chairman, Department of Management