How Entrepreneurs Can Pick the Right Strategy
A recent study of Chinese entrepreneurs identifies the strategies that are required for success at different stages of a country's transition to a market economy
By Lisa Kennedy
Andrew Grove, the CEO who built Intel into the world's largest semi-conductor chip manufacturer by revenue, summed up his strategy for success succinctly: "There are two options: adapt or die." A more nuanced version of such traditional business wisdom is provided by a study of the relationship between entrepreneurial strategy and institutional change in China that identifies appropriate strategies for success at different stages of a country's transition from a planned economy to a market one.
The ground-breaking study examines the interactions between entrepreneurial strategy and institutional change in China over the decade from 1997 to 2007, and finds that relationship-based strategies – focused on building links with government – promote company growth in the early stage, while innovation-based approaches are more successful in the late stage.
It also sheds new light on the neglected intermediate stage of the economic transition, which is characterised by turbulence and uncertainty, and finds that university research and science parks can play a critical role in "cocooning" fledgling companies during this phase.
"At different stages of the marketisation process, entrepreneurs should adopt different strategies that fit the changing institutional environment." – Prof. Willow Wu You
"We propose that entrepreneurs may temporarily leverage 'cocoon institutions' to buffer uncertainty in the broader institutional environment during this transitional stage," says, Willow Wu You, Assistant Professor in the Department of Management at The Chinese University of Hong Kong (CUHK) Business School, and one of the authors of a new paper titled Entrepreneurial Strategies During Institutional Changes: Evidence from China's Economic Transition.
Hallmarks of Marketisation
To test their theories, the research team, which also included Prof. Charles Eesley from Stanford University and Prof. Yang Delin from Tsinghua University, conducted a survey of thousands of alumni from Tsinghua University who graduated between 1947 and 2007. The alumni were asked if they had taken part in founding a new company or privatising a state-owned enterprise. A total of 254 qualifying companies were identified through the survey, which had an 11 percent response rate, with 2,966 replies. Survey information on the size of the companies was combined with data from China's National Economic Research Institute (NERI) marketisation index to conduct a statistical analysis of the interaction between three entrepreneurial strategies and three institutional settings.
"Marketisation is characterised by the establishment of capital market structures, greater protection for intellectual property rights and other legal support for business, and less government intervention in the economy," says Prof. Wu. "At different stages of the marketisation process, entrepreneurs should adopt different strategies that fit the changing institutional environment, because different environments require different core competencies to outperform competitors."
Navigating Institutional Transition
The researchers argue that in the early stage of transition from a planned economy, the core competency for entrepreneurs is to build connections with government officials, which results in preferential treatment, such as prioritised resource allocation and early access to information. In this context, companies with relationship-based strategies tend to perform better. In the late stage, when more market-based institutional arrangements prevail, the core competency required of entrepreneurs is to innovate, so that they can differentiate their company from competitors. Such innovation confers competitive advantage and facilitates private investment.
"However, during the transition between these two stages, the rules become murkier and it is unclear whether companies should follow the old rules of the planned economy or the new ones of the market economy," says Prof. Wu. "In this stage, the core competency becomes ambidexterity, which confers the ability to simultaneously experiment with new rules and follow old rules."
While firms would ideally build dual competencies in both government relationships and innovation, in practice it is not possible to build core competencies in both areas, because their requirements are completely different in areas such as organisational structure, choice of products and technologies, and hiring and training employees.
The researchers propose that firms adopt a "cocoon-based" strategy during this intermediate stage to enable experimentation with the new rules – conducting innovation – while also obeying the old rules – building relationships with government. They define "cocoon institutions" as local institutions that anticipate the broader institutional change process by adding new arrangements of their own.
Quantitative Analysis
Drawing on this three-stage marketisation model, the study tested three distinct hypotheses: They theorised that in institutional environments characterised by a low level of marketisation, the ability of entrepreneurs to scale up their businesses would be related to the level of government ties they are able to forge. On the other hand, in institutional environments characterised by a high level of marketisation, this ability to scale up becomes tied to the businesses' ability to innovate.
Finally, in institutional environments between these two stages of development, the researchers theorised that firm size would be related to their location in research or science parks, which are typically established to bridge the gap between private-sector technology with public-sector resources and help to "cocoon" or shield entrepreneurial firms from institutional uncertainty that can result from market transitions.
The study measured company size by looking at the number of employees in the latest fiscal year of operation, with revenue also used as a reference to ensure the results are robust. Companies were matched against the NERI index, which rates annual marketisation progress in all Chinese provinces, municipalities and autonomous regions between 1997 and 2007. The sample of 254 companies was split into three levels of marketisation – low, medium and high based on this.
Three indicators stood in for the distinct entrepreneurial strategies. For relationship-based strategies, the researchers looked at the level of government ties; for cocoon-based strategies, they looked at whether the company was located in a science park; and for innovation-based strategies, the number of patents held by a company when it was founded.
A Tapestry of Interactions
To illustrate the impact of the institutional environment on the effectiveness of entrepreneurial strategies, they graphed the variation in company size between the three strategy groups. They went on to split the sample using the three indicators to test the effects of the diverse strategies on company size in the different institutional environments. Statistical analysis showed that the results supported all three hypotheses. In early stage marketisation, one unit of increase in the level of government ties is associated with company size increasing by a factor of 1.283; in medium-stage marketisation, locating in a science park is associated with company size increasing by a factor of 6.938; and in late-stage marketisation, one additional patent is associated with company size increasing by a factor of 1.097. Further analysis that was conducted to examine the moderating effect of the changing institutional environment also supported all three hypotheses.
The researchers note that the study is among the first to empirically test the theory that, as the transition to a market economy progresses, the effect of government relations will decrease, while the effect of market-based capabilities will increase. Its novel concept that cocoon institutions such as science parks can provide protection from the uncertainty and turbulence of a country's intermediate stage of market development also helps to resolve conflicting findings among previous studies on the effectiveness of science parks in promoting company growth. The study shows that the effect of science parks is contingent on the wider institutional environment.
Finally, the study raises the intriguing question of why entrepreneurs do not always take the strategy that is best adapted to the institutional environment and call for further empirical research in this area to build entrepreneurial capability. "It is actually difficult for entrepreneurs to make sense of the changing landscape," says Prof. Wu. "And it is even more challenging to adopt an appropriate strategy that can leverage the opportunities created by institutional changes."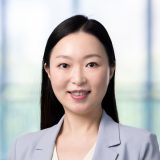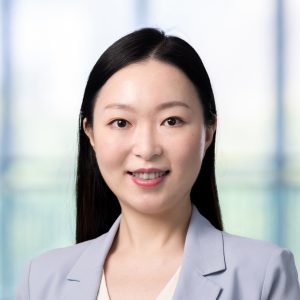 Wu, Willow You(吳悠)
Assistant Professor