China Business Knowledge @ CUHK Luncheon Series: The Value of Going Green
How is face concern related to people choosing a green lifestyle and how can a company leverage green millage to create social value for customers?
By China Business Knowledge @ CUHK
Green and sustainable living is a lifestyle that is currently being promoted almost everywhere in the world. There is no doubt that some countries are doing a better job in implementing this way of living while others still have a long way to go. In the ninth talk of the Chinese Business Knowledge@CUHK Luncheon Series: The Value of Going Green, Prof. Lisa Wan and Mr. Dannis Poon shared their insights on how to further promote green living in Hong Kong.
After asking the audience a few personal questions regarding their green habits, Prof. Lisa Wan shared her research on the relationship between 'face concern' and consumers' purchasing intentions.
She cited her research study on more than 200 tourists in mainland China for their preferences of a green hotel over a regular hotel. "We found that in my survey, people with higher face concern were more likely to have a higher perception of the quality of green hotels," said Prof. Wan, Assistant Professor of the School of Hotel and Tourism Management and Director of Centre for Hospitality and Real Estate Research at CUHK Business School.
'Face concern' is what we think of our social image in front of other people. This concern is particularly strong among Asian cultures, although it also exists among the western culture.
For example, she shared the hidden reason for some people who buy designer handbags can be that they want to show off their wealth to their peers. The same emotion works for green products too – a person may support green products because the action makes him or her appear to be a responsible global citizen in front of others. Another example would be the wasteful eating habits among Asians, which is also a proof on how 'face concern' is particularly strong in Asian cultures. "When Chinese treat others to dinner, they tend to order a lot more food than needed, and in the end the food all goes to waste," she said.
Prof. Wan suggested we could actually take advantage of this 'face concern' factor to promote green living. "For those in the marketing industry, they can try to leverage this factor to attract people to use more green products. For example, they can advertise the products with a slogan like 'Eco-consumption can make you look good in front of your friends!', highlighting the social value of going green in their advertising methods," she said.
Making the concept of going green a 'trend' also works. "Adding this social value can help people to switch their consumption patterns," Prof. Wan said.
Surprisingly, not only positive emotions can make people buy things; negative emotions can also have a significant influence on consumer behaviour, according to her.
She shared a recent research study on how guilt and shameful feelings can affect people's intention to buy. She explained that when people consume or waste things, they would either feel guilty or shameful because they know their actions cause harm to the society. However, her initial findings have suggested that the two emotions (i.e., guilt and shame) could lead to quite different results.
"If people feel guilty about their behaviour, they are more likely to make compensations and support green products. However, if they feel shameful – meaning that they consider themselves a bad person – then they are less likely to compensate for their behaviour or change their habits," she said.
Identifying the fine line between guilt and shame is necessary. "You can only guilt people into making amends for the environment, not by shaming them," she said.
Mr. Dannis Poon, Executive Vice President of ECO Environmental Investment Limited, shared his green ecological journey with the audience. His company is one of the forerunners in promoting renewable energy in Hong Kong.
Despite having a well-established previous career in the coalmine and oilfield sectors, Mr. Poon bravely chose to dive into renewable energy. His company operates LPG filling station and landfill gas utilization projects in Hong Kong. He admitted that there are many challenges for green companies, but the key to success in promoting renewable energy is government support.
"A green company needs to face a lot of challenges and one of them is balancing your green goals and profits. If we cannot make profits then we would not be able to help other people to save energy. We also need the support from the government. If it doesn't do anything, it'd be very tough for us to do our job," he said.
He recalled the long process for the Hong Kong government to accept his proposals, including the many months in evaluating the validity of his projects. Still, he urged fellow green business owners to try venturing into overseas markets where the regulations on green energy are more well-established, just like what he has done with his projects.
"The only way out is to provide our products or services outside of Hong Kong first. When the Hong Kong government sees our results in overseas markets, they will then have more confidence that it can work in Hong Kong. If the local market is not ready, take your products to other markets that are ready, then come back to sell it."
Mr. Poon also recommended that companies should setup their metrics or measurements for green impacts.
"We should not only consider the commercial profit, but also the green millage. Right now, our company considers green millage more than making profit, because making profit isn't everything nowadays – even for our customers," he said.
Lastly, he emphasized that green business owners should not be too pessimistic about selling their products just because they are more expensive than regular products.
"Green premium doesn't always need to be subsidized by the government; it can come from market incentives too. The most important thing is to give customers a choice. If we let them choose, they may choose to pay the premium."
The luncheon talk generated a vibrant discussion between the speakers and the audience. Stay tuned for our new series of luncheon talks in 2019.
China Business Knowledge @ CUHK is the knowledge platform of CUHK Business School. It showcases top-notch research by the faculty at CUHK Business School and offers thought leadership and insights into the ongoing developments and modern business environment of China and the world.
To receive our monthly digests of feature articles based on our research, subscribe below.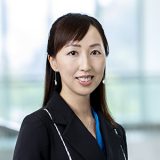 Wan, Lisa C.(尹振英)
Associate Professor
Acting Director, School of Hotel and Tourism Management
Co-Director, Centre for Hospitality and Real Estate Research