Taking Customer Service to the Next Level
To compete and survive in today's service industry, leaders need to think outside the mentality of 'one size fits all', as research by CUHK Business School reveals
By Mabel Sieh and Jaymee Ng, China Business Knowledge @ CUHK
What makes one buy so much from one shop but not the other, especially when the market is full of similar quality products? As consumers ourselves, we know that good customer service is key in attracting and maintaining customers. But, how good is good enough?
Standardization and personalization are two approaches in customer services. Many international retail companies are adopting standardized service operations in order to increase efficiency and reduce costs in their businesses. However, as our world is shifting from a manufacturing economy to a service and knowledge economy, one size may not fit all, anymore. Industry leaders need to step up their game by offering innovative customer services.
This has been the subject taken on by Dr. John Lai from The Chinese University of Hong Kong (CUHK) Business School. His research entitled "Does standardized service fit all? : Novel service encounter in frontline employee-customer interface" explores the nature of novel service encounter, referring to frontline employees' creativity and innovation when interacting with customers. The study was conducted in collaboration with Prof. Steven Lui, Associate Professor at the University of New South Wales Business School and Prof. Alice Hon, Associate Professor at the Hong Kong Polytechnic University.
"A standardized service does not fit every situation today. Improvisation by frontline employees at the service encounter is crucial to innovation," says Dr. John Lai, Senior Lecturer and Co-director of Master of Science in Management (MiM) programme at CUHK Business School.
The Study
For the purpose of the study, the researchers developed an observation template and collected data from multiple sources by conducting interviews, surveys and field observations.
The data were collected from a large international apparel retailer operates in Hong Kong and Mainland China, which had just undergone a major brand revamp. "The firm has adopted bold and innovative training strategies to revitalize its brand. These factors make the company an especially fitting choice for a service innovation study," says Dr. Lai.
The study took place in three stages: The first stage involved interviews with corporate and store managers. The second stage involved field observations measuring the creative acts of frontline employees during service encounters in each shop using the observation template. Finally, the third stage consisted of a survey of shop managers, which measured the adoption of service innovation and key contingencies using standard questionnaire items.
Past research on service innovation largely focused on new products and technologies or even new business practices. What sets their study apart is that it examines the creative process of frontline employees when there are no new practices or products within the business. The researchers believe  staff's improvisations in dealing with customers can be a vital source of innovation for the entire company.
Defining Innovative Customer Service
So, what defines an innovative customer service? How does it differ from service adaptation to fulfil a customer's request?
According to past and this research, creative acts are often unplanned and localized, meaning that they are simultaneously done by the frontline staff of one specific store to their customers and these actions would not be considered as innovative by another store.
"Creative acts during a service encounter are more than just an adaptation to customer or tourist requests," Dr. Lai explains. "Being creative means actively anticipating the needs of customers and seeking new solutions, currently unavailable, to address them."
For example, a standard customer service behaviour may entail the shop staff politely greeting the customer when he or she enters the shop while an innovative staff may greet the customer according to his or her nationalities or even provide holiday greetings. It is not uncommon for shop employees to provide suggestions to customers in fitting. But, offering mix and match advices takes the service to another level and would be considered as an innovative customer service behaviour.
"Briefing customers on the latest trends and products is more than adaptive behaviour as such a service goes beyond immediate needs and requires staff to equip themselves with the latest professional knowledge," Dr. Lai comments. "Such an approach taps into new solutions (providing information) for old problems (indecision)."
He believes these creative acts could be easily adopted by storewide.
"Although these encounters do not involve radical changes, small differences in service can create a more personalized experience for the customers, hence allowing the staff to better address individual client needs. With standard protocol in place, allowing more task autonomy for frontline staff could help forging innovative ideas."
"Creative acts during a service encounter are more than just an adaptation to customer or tourist requests. Being creative means actively anticipating the needs of customers and seeking new solutions, currently unavailable, to address them." – Dr. John Lai
Overall, the results showed that the shops in Shenzhen and Guangzhou had the highest level of novel behaviour, while those in Shanghai and Beijing had the lowest, and these differences were found in three stages – when customers were entering the shop, deciding to buy or reject and leaving the shop.
"As for shops in Hong Kong and Macau, they showed the most innovation at the points when customers were entering and leaving the shop, whereas those in Shenzhen and Guangzhou were the most innovative when customers were deciding to purchase or reject the goods."
These results are consistent with the argument from previous research that geographical location does affect innovation. As previous research reveals, regional differences may be attributed to multiple factors, such as culture, market structure and the availability of skilled workers.
"During our interviews, we also noticed that managers from different locations interpreted the ideas of competition and shop management autonomy in different ways. These could have affected the extent to which they encouraged novel service encounters in their stores," he says.
Another finding has to do with resources. The study revealed that more novel behaviour was observed in the shops with larger teams than in those with smaller teams.  Specifically, the number of employees was positively and significantly related to the novel service encounter at three stages of the customer-service interface: entering the shop, fitting, and leaving the shop, with the highest correlation in the fitting stage.
"We found that staff in shops employing larger teams was more creative than their counterparts in less well-staffed shops when customers were trying on the merchandise," he says. "Their employees were less occupied with routine work and had more time to engage in new ideas to improve customer contact," he adds. This finding is also consistent with the argument from previous research that that slack resources are required for innovative activities.
In addition, there are fewer creative acts in larger apparel stores in the stages of when customer enter the shop, in fitting and when they leave. Hence, he suggests "the company may consider strengthening these three stages of customer service based on the results."
The Value of Observation Template
The researcher believes that the template developed in their study will be applicable to the study of service encounters in the retail and hospitality industries, because both industries provide high-contact and transaction-based services. However, it may not be suitable for services involving less extensive customer contact and labour involvement, such as the financial or consulting sectors.
"The observation template we have developed enables a rich account of the creative acts carried out by frontline employees during the service encounter to be recorded. As such, this paper lays a foundation for setting out a structured way to study the novel service encounter among frontline employees and its potential link to service innovation," Dr. Lai concludes.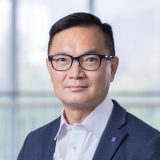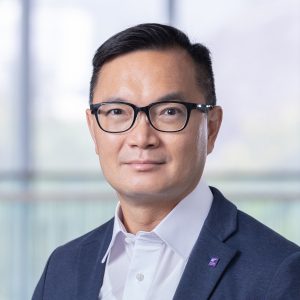 Lai, John Hon-weng(賴漢榮)
Senior Lecturer
Assistant Dean (Undergraduate Studies)
Director, Integrated BBA Dual Degree Programme
Director, Office of Co-operative Education Programme (OCEP)