Chinese Angel Investors Spread Wings for Hong Kong Entrepreneurs
Chinese angel investors seize the opportunity to play a bigger role in Hong Kong's entrepreneurial development
By China Business Knowledge @ CUHK
China's entrepreneurship has been growing rapidly in recent years, and angel investing is one of the major forces propelling the growth. Angel investors in the country are eager to sponsor promising startup companies. Some of the most substantial angel investors in China has recently spread their wings to Hong Kong, hoping to encourage local entrepreneurship.
"All of us are angel investors, and we especially want to promote the development of angel investment in China. All members of the China Angel Investor Club have a common belief – when 'angels' are strong, entrepreneurship is strong; when entrepreneurship is strong, China is strong," said Yang Xiangyang, Chief Secretary of China Angel Investor Club and Chairman of Shenzhen Resources Investment & Development Co.
Yang was speaking at the 2018 China Angel Investor Conference held at The Chinese University of Hong Kong (CUHK) on 24 April 2018. It was the first time the conference took place in Hong Kong. CUHK Business School was a supporting organization of the event.
The China Angel Investor Club was founded in March 2011 from a group of friends who shared the same vision: To promote the concept of Angel Investment in China and innovation and entrepreneurship in the country. The elite investor club has 14 members including Yang Xiangyang and other well-known professional investors such as Lee Kaifu, Founder and CEO of Sinovation Ventures; Xu Xiaoping, Founder of ZhenFund ; Neil Shen, Founding and Managing Partner of Sequoia Capital China and Chairman of Hong Kong X-Tech Startup Platform; and Lei Jun, Founder, Chairman and CEO of Xiaomi.
Members of the China Angel Investor Club
Angel investors typically invest in small startups or entrepreneurs in exchange for ownership equity or convertible debt. The 'angels' would provide capital for the entrepreneurs and help startups going through the difficult early stages. At the moment, the U.S. is still leading the angel investment market, with Silicon Valley dominating most of funding. Tech giants Facebook, Uber and WhatsApp were all once the recipients of angel investment.
Despite its late start, angel investing in China has already become a prominent player in the global scale. According to Lee Kaifu, the favorable government policy in promoting the country's science and technology development has made China a formidable competitor to the U.S., and Silicon Valley will no longer be the 'center of the universe'.
"What is the Chinese model? We don't care so much about breakthroughs. We are willing to mix and iterate our ideas with other people's ideas," said Lee.
"This approach was once known as 'knockoff', or 'micro innovation. However, it is also an approach to improve your products according to market sensitivity and feedback, and that you have respect for the users and try to produce a fine product. It is a highly pragmatic entrepreneurial way that is application-oriented, data-oriented, and result-oriented."
Hong Kong, one of the wealthiest cities in Asia and a global financial center, seems to be falling behind in entrepreneurship and innovation development, especially comparing to China in the past twenty years. Top angel investors note that young people in mainland China used to worship business leaders in Hong Kong, but now, their sources of inspiration have shifted to Chinese entrepreneurs such as Jack Ma and Lei Jun. However, it is never too late for Hong Kong entrepreneurs to catch up.
"China once envied Israel as startup nation, but in a twinkling of an eye, China itself became the world's largest and most dynamic startup nation," Xu Xiaoping commented. "The mainland China is a market for mainlanders – but it is also a market for young Hongkongers."
Xu noted that Hong Kong was one of China's important economic engine 40 years ago, and today, Hong Kong is still a leading financial center in the world. Thanks to its world-class professionals in the field of finance, law and business management, Xu believes high-profile Hong Kong entrepreneurs will definitely attract angel investors in China.
Neil Shen, Founding and Managing Partner of Sequoia Capital China, has also put his faith in Hong Kong. He set up a tech startup platform Hong Kong X in the city two years ago, contributing to the ecosystem of entrepreneurship in Hong Kong.
"I'm thrilled that our conference took place in Hong Kong today," said the star investor who has been the highest ranking investor from China in the Forbes Midas List from 2012 to 2017. "Within last year alone, I've invested 25 projects in the city through my platform. And this morning we just announced a new program called X Plan which aims to provide entrepreneurial training for young people who are inspired to start their own businesses here."
"Money must go somewhere with rules, legal systems and fair competition. Money must follow where the market is open and free, so that it can get in and get out whenever the investor wants." – Charles Li, HKEX
Why are Angel investments so active in Hong Kong today?
"Because they have seen the opportunity in Hong Kong," said Charles Li, Executive Director and Chief Executive of HKEX. "They are the smartest 'hot money' in the world and they know where to find opportunity,"
"Money must go somewhere with rules, legal systems and fair competition. Money must follow where the market is open and free, so that it can get in and get out whenever the investor wants," Li added.
CUHK has been well-prepared for seizing the upcoming opportunities. As Vice-Chancellor and President, Prof. Rocky S. Tuan mentioned, innovation and adventurousness are in the DNA of every CUHK student and graduate.
Prof. Rocky S. Tuan, CUHK Vice-Chancellor and President
"CUHK already has a strong foothold across the border, having established CUHK-Shenzhen, the Shenzhen Institute of Advanced Technology, and the Shenzhen Research Institute housing a newly launched Entrepreneurship & Innovation Hub (Innohub). We are therefore poised for further exploration of exciting educational and research opportunities in, among others, the Greater Bay Area and the Belt and Road city clusters," said Prof. Tuan.
Prof. Kalok Chan, Dean of CUHK Business School and Wei Lun Professor of Finance
CUHK Business School is known for its world-class MBA and EMBA programs with many of its alumni starting their own businesses in Hong Kong, mainland China and other parts of the world. The School has consolidated various resources to support future entrepreneurs.
"Our School's Centre for Entrepreneurship has been supporting innovation entrepreneurial mindsets and action and training our students in this area for more than a decade. In terms of curriculum, we also provide them with practical experiences and global competitions," said Prof. Kalok Chan, Dean of CUHK Business School and Wei Lun Professor of Finance.
"With our unique research leadership and networks in Hong Kong and the Pearl River Delta, we will continue to provide unparalleled insights on the nature and effects of entrepreneurship and the Chinese entrepreneurial heritage," said Prof. Chan.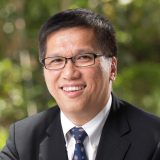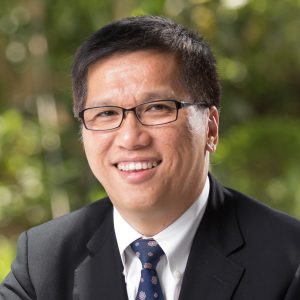 Chan, Kalok(陳家樂)
Wei Lun Professor of Finance
Chairman, Department of Finance