Making Change for Success
How To Lead Change Management to become a driving force for growth
By Jaymee Ng, Principal Writer, China Business Knowledge @ CUHK
In today's fast growing business world, being agile seems to be the key to survival and prosperity.  Change management therefore plays an extremely crucial role in transforming businesses to move forward.
In theory, change management is a systematic approach to prepare and support the transformation of an organization's goals. Having an effective change management strategy in place not only ensures the smooth transition of an organization from its current to the desired stage, it can also eliminate unwanted distractions that the organization may experience during the process.
Ms. Florence Tse, Adjunct Associate Professor in the Department of Management at The Chinese University of Hong Kong (CUHK) Business School, reveals some key factors in making successful changes for an organization.
The Three "R"
Having been in the industry for decades and witnessing the history of change management, Ms. Tse recalls the popular three "Rs" – Reengineering, Restructuring, Rightsizing – among large corporations in the 1980s and 1990s.
"Reengineering takes place when an organization wants to keep up with new technology or redirect its business focuses. Restructuring refers to completely changing the organization levels, units and teams to fit the desired goal of the organization," says Ms. Tse who is an accomplished HR leader with extensive experience in change management in Hong Kong and Canada.
In her experience, organizations usually undergo a big change every two to three years. And whenever change happens, it is inevitable that some of the employees will be let go.
"Reducing the number of employees is usually seen as the main target result of change management.  However, it is only a by-product or at most, one of the target results but not the main reason for having change. I would call it a 'rightsizing' exercise to adjust the right cost that fits the organization," she explains.
From her experience, the "reengineering" projects during the 1980s and early 1990s were mostly process-oriented and little attention was paid to employees' feelings or acceptance of change. It was not until the 2000s when the boardroom management became aware of the human factor in change management and the importance of having employees' support to expedite change to achieve the planned results.
"The need of a positive embracing attitude from employees was then recognized and communications through different channels to clarify the purpose of the change, the impact on employees, the role of employees in executing the change, etc. were made."
Leadership Should Lead the Way to Change
No matter which decades we are living in, there is one key factor to successful change management, and that is leadership.
"Leaders are critical to any change management process and their role is not to manage but to lead. Without good leadership, changes will not be successful," she says.
"Among the companies that I worked with, I've seen some visionary and passionate leaders who're able to lead change and turn the company from good to great," she adds.
She further explains that apart from having a clear vision of where the company should be in terms of outcomes, leaders should also be sensitive to their employees' reactions and feelings during the change process.
"Leaders need to constantly check feedback from their employees through various channels such as focus groups, town hall meetings, and surveys.  They need to respond to any concerns seriously with follow-up actions. They should 'walk the talk' and model the kind of behaviors and values required for change, and be able to bring their teams together and facilitate them to collaborate and support each other in the process of change."
Moreover, the whole process – success measures of change, rewards and recognitions – should be transparent to all in the company.
"It is important to set up a clear structure of reporting during the process and keep everyone informed regularly with celebration of achievement of each milestone," she says.
"Leaders are critical to any change management process and their role is not to manage but to lead. Without good leadership, changes will not be successful." – Ms. Florence Tse
Handling Emotions While Implementing Change
As changes are usually initiated by top management of an organization, its success relies heavily on the support of employees. Hence, leaders must be fully committed to the process themselves, and at the same time, being able to lead their staff to embrace change, rather than resisting it.
When handling staff emotions during change implementations, Ms. Tse thinks it is useful for leaders to understand the different stages that staff members may go through.
"When change is first announced, it is natural for staff to become angry; some may even deny it. Leaders should take the opportunity to provide clarity and curb unpleasant sentiments. Once the team get over the initial stage, leaders should acknowledge their concerns while giving them the confidence to accept the change.
"In my experience, successful change implementations often start with a clear vision to build a business case, with the management engaging well with key stakeholders, understanding the trade-offs and working closely with people who believe and share the vision. Throughout the process, communication should be made through different channels and reach everyone in the organization," she says.
"Leaders should never assume that change will be complete once all the goals are achieved. Rather, they should acknowledge that change is a process." – Ms. Florence Tse
Acknowledging Change as a Process
In leading change, leaders should never focus solely on company benefits nor overly excited about new beginnings, and they should not pretend that changes are always great and without pain.
"Leaders should never assume that change will be complete once all the goals are achieved. Rather, they should acknowledge that change is a process."
And there are tools to help facilitate the process. For examples:
"Stakeholder assessments" can be conducted to identify stakeholder groups (i.e., leaders, executives, managers, employees) for impact assessments including key impacts and risks, what we want various stakeholders to know, what we want them to feel and do, all with the rating of relative priority.
"Change summary" can serve as a guidance to ensure consistency of communication. The summary consists of a description of organizational change, top change impact, what is NOT changing, key stakeholders, success measures and key messages.
Embracing Change in the Business World
Change does not only happen within an organization, it can be on a much bigger scale. For example, Hong Kong as a business city has gone through tremendous changes during the past few years.
Hong Kong used to be seen as a regional hub for most multinational corporations (MNCs) and its people famous for their open and adaptive attitudes, thanks for the highly competitive work environment. However, in recent years, it seems to be losing favour among multinational corporations.
"The recent changes of MNCs moving their regional headquarters to China or Singapore and closing their branches here, Hong Kong seems to be losing some of its competitive edge over other business cities. Hongkongers may need some time to accept this change before they can work on other alternatives," she says.
She also notes how China has been embracing new management concepts rapidly: Local Chinese enterprises are willing to offer highly competitive compensations to those who have work experiences in foreign companies to bring in new management knowledge. Small entrepreneurs are also adopting western management strategies to streamline their businesses in China.
"China has the luck of 'being late' in all the technology developments that they haven't got any previous liabilities to adopt when building on new technology," she says. "Many Chinese business leaders are able to champion new ideas in making changes in their businesses, and willing to push their firms into new markets and technologies."
More Changes in Future
As for the future of Chinese enterprises, Ms. Tse is confident that more changes will await, as Chinese students returning from overseas education will be more receptive to new ideas and western management concepts.
"The younger Chinese generation who is very competitive and who takes pride of their country will be more ready to embrace change. These young people will only bring more changes into management and work processes as they grow into leadership roles in future," she says.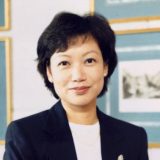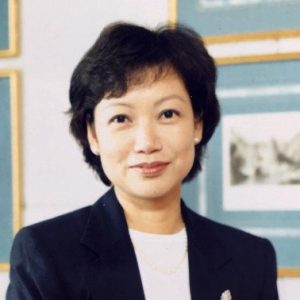 Tse, Florence(謝倩雯)
Adjunct Associate Professor