China Business Knowledge@CUHK's Top 10 Articles in 2021
Jin, Jenny Qianran(金茜冉), Makino, Shige(牧野成史), Fong, Wai-ming(方偉明), Liu, Ming(劉民), Yuen, Andrew Chi-lok(袁志樂), Tse, Edward(謝祖墀), Hong, Ying-yi(康螢儀), Cisternas Vera, Francisco, Li, Wendong(李文東), Hu, Maggie Rong(胡榮), Lau, Dora Chi-sun(劉芷申), Cao, Ying(曹穎)
From global supply chain shortages to inflation fears and rising concerns over climate change, for many people doing business in 2021 was probably fraught with a high degree of uncertainty. To illuminate the way ahead, here are this year's 10 most popular articles, featuring our cutting edge research and expert insights
By China Business Knowledge@CUHK
#1 Is Uber Bad for the Environment?
Prof. Jenny Jin Qianran, Department of Decision Sciences and Managerial Economics
Ride-hailing apps like Uber, Lyft and — in China — DiDi, have made getting around in urban cities more convenient, but there is ongoing debate whether they are good for the environment. Do they really encourage (as they claim) people to ditch their private cars, reduce traffic and lower carbon emissions? Research finds their carbon footprints depend on the characteristics of individual cities.
#2 Managing CSR in the Global Context
Prof. Shige Makino, Department of Management
How can companies with far-flung operations manage a corporate social responsibility (CSR) programme to make a meaningful difference, while balancing the views and concerns of diverse stakeholders, and staying within budget? New research shows CSR activities by a corporate parent can help subsidiaries build trust in foreign markets.
#3 Taking a Deeper Look at China's Loan Guarantee in SME Lending
Prof. Fong Wai-ming, Prof. Liu Ming, Department of Finance
Despite its vital status in the economy, small and medium enterprises (SMEs) in China have always found financing a difficult proposition at best. A new research study looks at the role of Chinese credit guarantors in the country's lending environment and how they manage risks in sponsoring loans for SMEs.
#4 The Future of U.S.-China Economic Ties in the Biden Era
Dr. Andrew Yuen Chi-lok, Department of Decision Sciences and Managerial Economics; Mr. Edward Tse, Department of Marketing
A year ago, with Joe Biden set to take the helm as commander-in-chief of the world's biggest economy, two CUHK experts examine the mounting stakes between the two nations and the future of the most important bilateral trading relationship on the planet.
#5 How Does Experience Matter for Entrepreneurs?
Prof. Hong Ying-yi, Department of Management
Is experience important in entrepreneurial success? A cursory examination of the some of the world's most high profile businesspeople, from Bill Gates and Steve Jobs to Mark Zuckerberg, seems to suggest to the contrary. CUHK research takes an in-depth look at the issue and finds that experienced entrepreneurs are actually better able to balance their creative and business roles and 'get' the big picture.
#6 Improving Sales Through Better Store Shelf Design

Prof. Francisco Cisternas, Department of Marketing
Shelf design – choosing where goods are placed on store shelves relative to each other – is a subject that retailers obsess over in their relentless drive to maximise profit. But is it a really a zero-sum game where improved sales from the prominent placement of a product comes at the expense of others, or are there synergies that can be harnessed? Research study reveals that competition between some products next to each other on shelves can increase product demand.
#7 Can Being Promoted to Leadership Change Who You Are?

Prof. Li Wendong, Department of Management
Does taking on a leadership role at work fundamentally change people's personality traits, and if it does, should they go for it? New research looks at the pros and cons of moving up the career ladder and finds people adapt and grow more conscientious when promoted to supervisory roles at work.
#8 Hong Kong Property Prices: Is There a 2047 Discount?

Prof. Maggie Hu, School of Hotel and Tourism Management & Department of Finance
Much ink has been spilled over the political and social ramifications of coming end of the "one country, two systems" governance arrangement in 2047, but new research looks at how this approaching close of another era in Hong Kong's history has affected property prices in a city that has had the dubious honor of being named the world's most expensive real estate market.
#9 Job Crafting: How Much is Too Much?
Prof. Dora Lau, Department of Management
By allowing employees control over their work, job crafting has been generally hailed as a way to foster engagement and job satisfaction. However, latest CUHK study looking at Chinese data finds giving employees too much latitude in their roles may cause them to excessively divert time and energy away from their routine creative activities.
#10 Financial Analyst Forecasts: Does the Media Matter?

Prof. Cao Ying, School of Accountancy
How can analysts improve the quality of their forecasts? A new study reveals that the news media play an important role. It finds that financial analysts in countries with stronger media competition tend to form more accurate, less biased and less dispersed forecasts.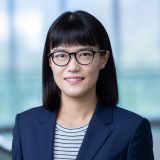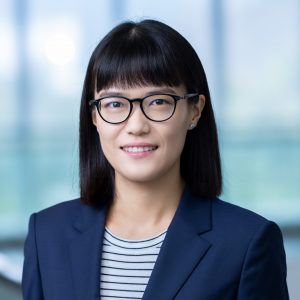 Jin, Jenny Qianran(金茜冉)
Assistant Professor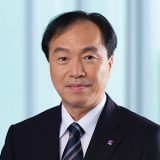 Makino, Shige(牧野成史)
Emeritus Professor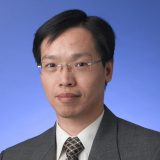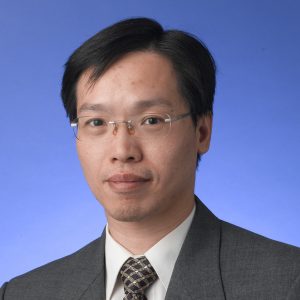 Fong, Wai-ming(方偉明)
Associate Professor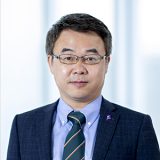 Liu, Ming(劉民)
Associate Professor
Director, Executive MBA (Chinese) Programme
Director, MBA in Finance Programme
Director, Centre for Chinese Financial Development & Reform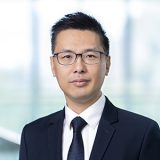 Yuen, Andrew Chi-lok(袁志樂)
Senior Lecturer
Director of Policy and Knowledge Transfer, Aviation Policy and Research Centre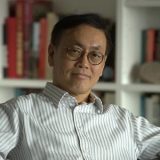 Tse, Edward(謝祖墀)
Adjunct Professor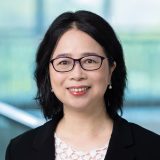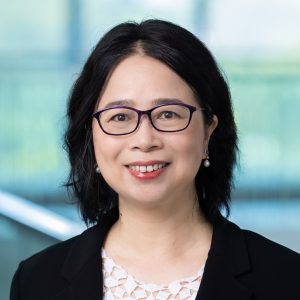 Hong, Ying-yi(康螢儀)
Choh-Ming Li Professor of Management
Associate Dean (Research)
Principal Investigator of Culture Lab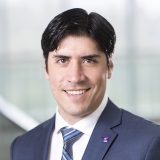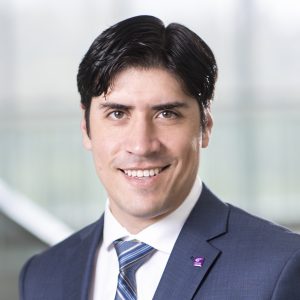 Cisternas Vera, Francisco
Assistant Professor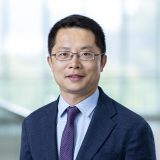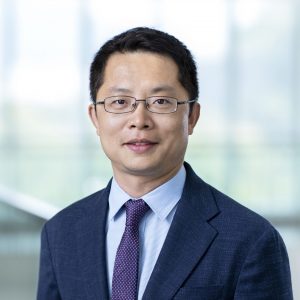 Li, Wendong(李文東)
Associate Professor
Coordinator, MPhil-PhD programme in Management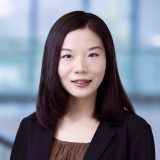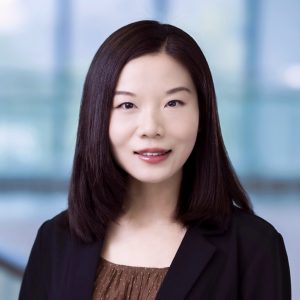 Hu, Maggie Rong(胡榮)
Assistant Professor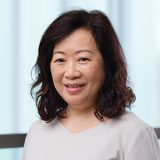 Lau, Dora Chi-sun(劉芷申)
Associate Professor (Teaching)
Director, MSc in Management Programme
Associate Director, Center for Entrepreneurship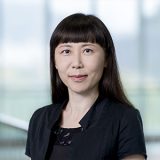 Cao, Ying(曹穎)
Associate Professor